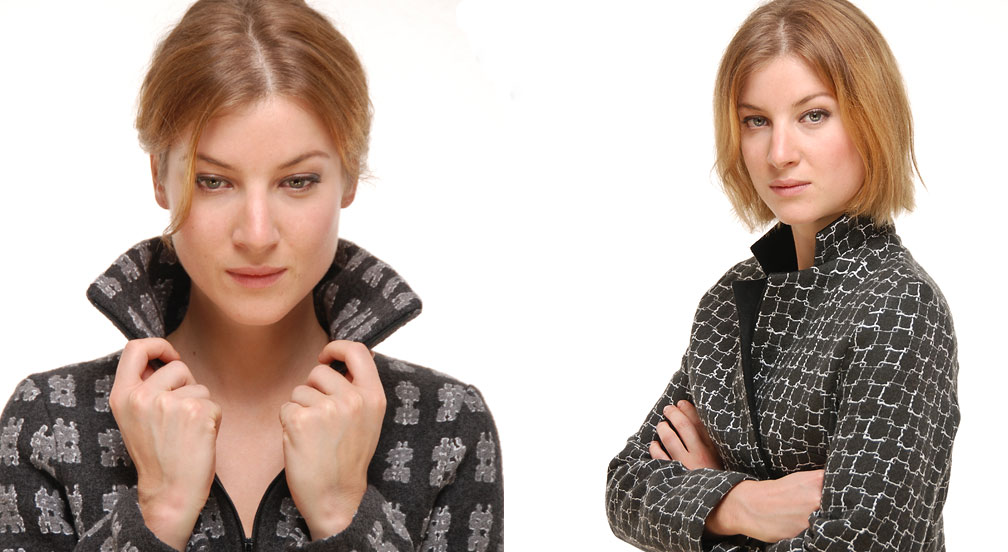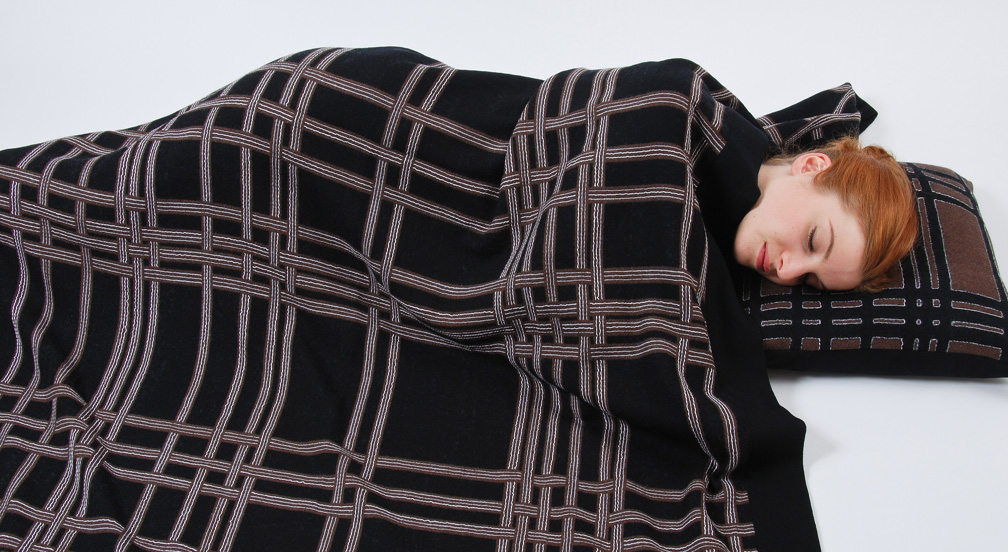 The art and crafters Silja Eggenschwiler and Sytze Roos investigate the secret of weaving: how to weave a lively fabric on a machine? How to connect art and craft to the industry and at the same time make a unique product on a limited scale with top quality designs and materials.
These are the most important challenges facing team Sytze and Silja.

The computer-controlled loom makes it possible to think differently about design and production processes. In the industry new technology is applied to produce quicker and more efficiently. But the KESKUSTA label is also sees a niche for production on a very small scale.

In collaboration with the textile university of Finland and several mills in Sweden the KESKUSTA label produces industrial unique copies.

Each design is woven only once and only some ten to twenty meters of it.
The fabric is a dobbelcloth, with a third warp operated undependently of the machine. Thus it is possible to use all kinds of material in this third warp.
The thirdh warp has a live of its own making the fabric exiting.

Silja and Sytze operate the weaving machine themselves. During the production is it possible to intervene, to apply new ideas, and to try out the possibilities of the machine.
They communicate between the machine and its and their possibilities.
Equally the designing process is a communication between the computer and the loom.

The KESKUSTA label has its own collection of upholstering fabrics and accessories, every year with different patterns and colors. Each new collection is on show and for sale at fairs and exhibitions. Direct contact with users of the products provides usefull feedback about design and material making easier to design new products.
Each year the sale of the collection provides the means to design and weave new patterns, thus continueing the search for the secret of weaving.